Third World Art Funk!
Check out JAZZ ART ROTTERDAM to see Easton Davy's cool Jazz art! My main man in Europe is Wim Van Zon he is my art rep in Europe and he's a real cool Jazz Cat!
Yeah, I know everybody has their personal favorite song... But let me tell you, that's just the TIP of the real history of this great American art-form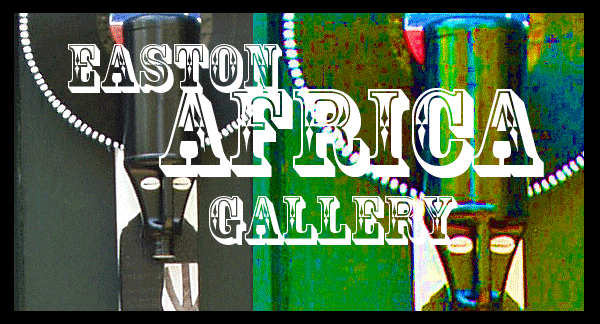 "TRIBAL TOTEM FUNK 1" Sculpture By Easton 2010


Musicians biographies are never complete. The wonderful thing is finding out new information about these great artists! These dead guys and gals are still singing, and playing daddy-o!
I'll share my wonderful discoveries with you. With my music news, you will understand the origins of this music.
I'll turn you on to the unknown stories, gossip, and let you feel that golden age as though you were there. lets take a journey... LETS GET LOST BABY!
Jazz Music & Politics with a Controversial viewpoint From A True Jazz Cat!
Origin of Jazz Is an exciting story!
famous jazz musicians
All about Jazz Artists Biographies, Jazz Biographies
best jazz albums
History of Jazz Dance
Great Jazz Pictures
famous jazz musician videos
Jazz Dictionary
Jazz Gossip News
Jazz Music News from around the world
all about the jazz cat easton davy
Contact the jazz cat
jazz horoscopes
bessie smith fine art print
miles davis fine art print
john coltrane fine art print
billie holiday fine art print
thelonious monk fine art print
chet baker fine art print
charlie parker fine art print
donald byrd fine art print
dave brubeck fine art print
coleman hawkins fine art print
max roach fine art print
bill evans fine art print
bud powell fine art print
charles mingus fine art print
count basie fine art print
dexter gordon fine art print
dizzy gillespie fine art print
duke elllington fine art print
ella fitzgerald fine art print
stan getz fine art print
herbie hancock fine art print
ornette coleman fine art print
josephine baker fine art print
lester young fine art print
louis armstrong fine art print
nina simone fine art print
ray charles fine art print
sonny rollins fine art print
sarah vaughn fine art print
sonny stitt fine art print
wes montgomery fine art print
john coltrane cd
ella fitzgertald cd
herbie hancock cd
billie holiday video
thelonious monk video
chet baker video
charlie parker video
dave brubeck video
coleman hawkins video
max roach video
bill evans video
bud powell video
To contact The Jazz Cat
All information Copyright 2008 The Jazz Cat