Lester Young Fine Art Print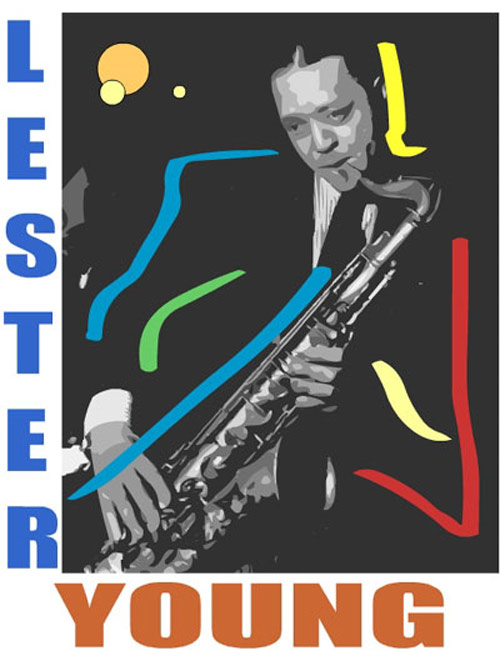 Lester Young was one of the true jazz giants, a tenor saxophonist who came up with a completely different conception in which to play his horn, floating over bar lines with a light tone rather than adopting Coleman Hawkins' then-dominant forceful approach.



This is a Limited Edition Print Signed and Numbered by the world famous artist Easton.Size 8 inches by 11 inches.(A larger size is also available, if interested email for information on the larger size and price)
8" x 11" PRICE: $13.95 US
13" x 19" PRICE: $25.95 US
FREE SHIPPING


Back to Lester Young Biography and other Jazz Cats!