Donald Byrd Fine Art Print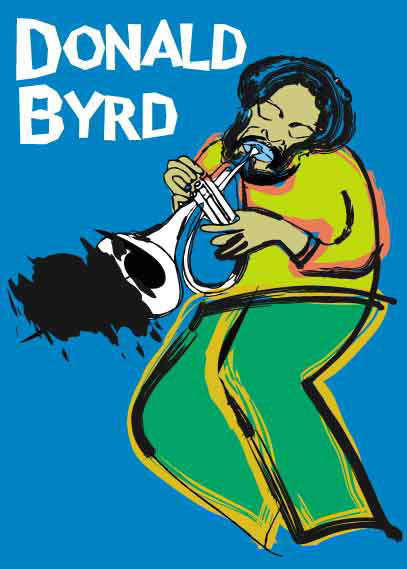 Never a wildly original player, Byrd nevertheless captured the tenor of his times as a solid, clean-toned, lyrical improviser in the manner of contemporaries like Clifford Brown and Freddie Hubbard. Byrd was perhaps the funkiest horn player of the day and helped bring "ACID JAZZ" to the masses!


This is a Limited Edition Print Signed and Numbered by the world famous artist Easton.Size 8 inches by 11 inches.(A larger size is also available, if interested email for information on the larger size and price)
8" x 11" PRICE: $13.95 US
13" x 19" PRICE: $25.95 US
FREE SHIPPING




Back to Donald Byrd Biography and other Jazz Cats!