Herbie Hancock CD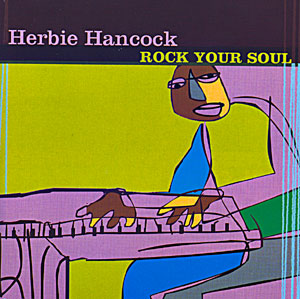 As part of Miles Davis's "second great quintet," Hancock helped redefine the role of a jazz rhythm section, and was one of the primary architects of the "post-bop" sound.



Herbie Hancock: Rock Your Soul

Music tracks:

1. Hot Piano 2. Herbie's Blues 3. Far Out 4. Live & Awake 5. Scoochie 6. Rock Your Soul 7. Afro Boogie 8. Night Walker 9. Witchfire 10. Kamili 11. Jammin' With Herbie

This is a Limited Edition Import Cd with rare tracks!

Price:$13.50 Free Shipping!


Back to Herbie Hancock Cd and Biography Information