Bill Evans Fine Art Print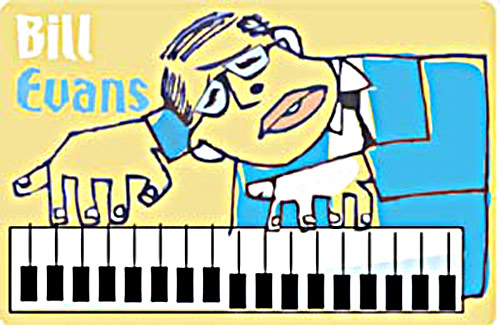 Critics and fellow musicians invariably refer to his tone--his sound--in attempting to describe the music of Bill Evans, probably the most influential jazz pianist since Bud Powell in bebop's heyday. Many elements combine to create this sound, not the least of which include the life experiences and personality of the artist.


This is a Limited Edition Print Signed and Numbered by the world famous artist Easton.Size 8 inches by 11 inches.(A larger size is also available, if interested email for information on the larger size and price)
8" x 11" PRICE: $13.95 US
13" x 19" PRICE: $25.95 US
FREE SHIPPING


Back to Bill Evans Biography and other Jazz Cats!