Duke Elllington Fine Art Print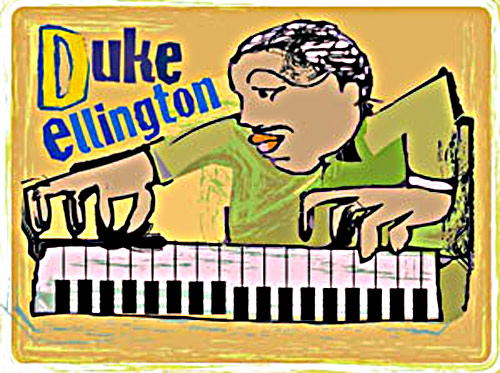 Duke Ellington was recognized during his life as one of the most influential figures in jazz, if not in all American music, Ellington's reputation has increased since his death, including a special award citation from the Pulitzer Prize Board. THE CAT WAS SO COOL, THAT ANYWHERE YOU GO SOMEBODY HAS HEARD OF "DUKE"!


This is a Limited Edition Print Signed and Numbered by the world famous artist Easton.Size 8 inches by 11 inches.(A larger size is also available, if interested email for information on the larger size and price)

8" x 11" PRICE: $13.95 US
13" x 19" PRICE: $25.95 US
FREE SHIPPING




Back to Duke Ellington Biography and other Jazz Cats!