Life Of Sonny Stitt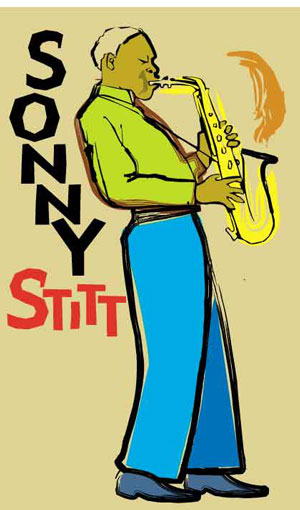 The life of Sonny Stitt reveals an excellent musician who never stopped touring and living the "Jazz Dream" This cat could swing! The dude nevver seemed to get tired!
Sonny Stitt was an American jazz saxophonist of the bebop/hard bop idiom. He was also one of the most well-documented saxophonists of his generation, recording over 100 records in his lifetime.
He was nicknamed the "Lone Wolf" in tribute to his relentless touring and his devotion to jazz. He is considered the greatest disciple of Charlie Parker.
In 1943 Stitt first met Charlie Parker, and as he often later recalled, the two men found that their styles had an extraordinary similarity that was partly coincidental and not merely due to Stitt's emulation.
Although his playing was at first heavily inspired by Charlie Parker and Lester Young, Stitt eventually developed his own style, one which influenced John Coltrane. Stitt was especially effective with blues and with ballad pieces.
Sonny was a dude wo never stopped performing and he was possessed with the "jazz mojo"... can you dig it?




Back to Life Of Sonny Rollins and Biography Information