Sonny Stitt CD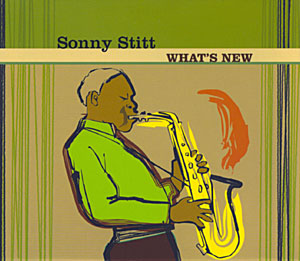 Sonny Stitt was an American jazz saxophonist of the bebop/hard bop idiom. He was also one of the most well-documented saxophonists of his generation, recording over 100 records in his lifetime.



Sonny Stitt: What's New


Music tracks:

This is a Limited Edition Import Cd with rare tracks!

1.Four 2. I Can't Get Started 3. Lax 4. Lester Leaps In 5. Oh Lady Be Good 6. Old Folks 7.Sonny's Blues 8. The Chef 9. There's No Greater Love 10. What's New? 11. Yesterdays

Price:$13.50 Free Shipping!


Back to Sonny Stitt cd and Biography Information