Sarah Vaughn CD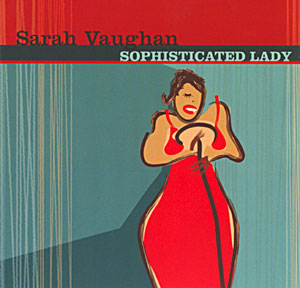 Sarah Vaughn was immediately thrust into stardom after a winning an Amateur Night performance at Harlem's Apollo Theater. The girl was talented to the bone folks!!


Sarah Vaughn: Sophisticated Lady

Music tracks:

1.You Steeped Out of A Dream 2. You Go to My Head 3. When Your Lover Has Gone 4. Sophisticated Lady 5. I Remember You 6. Garden in The Rain 7. When Sunny Gets Blue 8. Round Midnight 9.My Favourite Things 10. In a Sentimental Mood 11. Hands Across The Table 12. You've Changed 13. The More I See You 14. Midnight Sun 15. Star Eyes 16. I'm Scared 17. It Might As Well Be Spring 18. Misty

This is a Limited Edition Import Cd with rare tracks!


Price: $13.50 Free Shipping!


Back to Sarah Vaughn Cd and Biography Information