Life Of Billie Holiday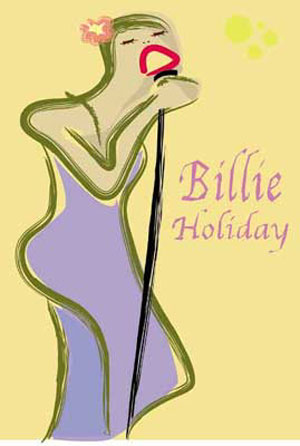 The life of Billie Holiday is a story of a tragic "Jazz Spirit" who changed the way of singing forever. Billie Holiday is the most famous Jazz singer. Billie is the Diva of Jazz.

"Lady Day" was one bad mamma as well... she could fight with the best of them, and she could cuss like a sailor as well!

Nicknamed Lady Day by her sometime collaborator Lester Young, Billie Holiday had an important influence on jazz, and pop singing. The girl could make you FEEL the pain and the blues.. down to your toes!

Her vocal style — created a new way of shaping wording and tempo, and also a more personal and intimate approach to singing.

She co-wrote only a few songs, but several of them have become jazz standards, notably "God Bless the Child," "Don't Explain," and "Lady Sings the Blues."

I think Billie brought the "Blues" to Jazz and created the whole aura of the Diva. She could be a real son-of-a-gun and had a temper to boot. Billie could drink like a sailor and was not ashamed to show her temper.

You got to remember, Jazz was a male dominated music and she was the first woman to really make it in Jazz, she had to be tough to put up with those hard core jazz cats.. you dig?






Back to Life of Billie Holiday and Biography Information