Donald Byrd CD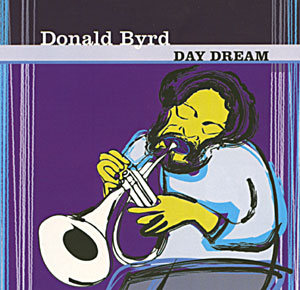 Never a wildly original player, Byrd nevertheless captured the tenor of his times as a solid, clean-toned, lyrical improviser in the manner of contemporaries like Clifford Brown and Freddie Hubbard.



Donald Byrd: Day Dream

Music tracks:

1.Chasin The Bird 2. Construction Crew 3. November Afternoon 4. Ping Pong Beer 5. Prophecy 6. Quiet Temple 7. Wee Tina 8. Birdhouse 9. Curro's 10. Day Dream 11. It's A Beautiful Evening 12. Theme From Mr. Lucky 13. Out Of This World

This is a Limited Edition Import Cd with rare tracks!

Price:$13.50 Free Shipping!


Back to Donald Byrd cd and Biography Information